PHONE: 901-626-8638
EMAIL: alex@olk9memphis.com
Alex is Memphis born and raised and has always had a deep passion for animals of all types. Growing up home-schooled allowed Alex and their family many opportunities to learn about and interact with animals, and they even raised and successfully reintroduced to the wild two orphaned baby squirrels! Their Fiancé is a senior vet tech and together they live with dogs, cats, a snake, a leopard gecko, and even pet rats!
Alex has always had a natural intuition with dog behavior and learning, and even won a 4-H dog trick contest with their dog, Sadie! After training with Meredith Cox, Alex is excited to apply those same methods and techniques to help your dogs learn how to be the best version of themselves, and help owners learn how to understand and communicate with their dogs like never before!
Alex is looking forward to meeting your dog, and you too, and offers the Board and Train program, as well as lessons at our facility or in your home!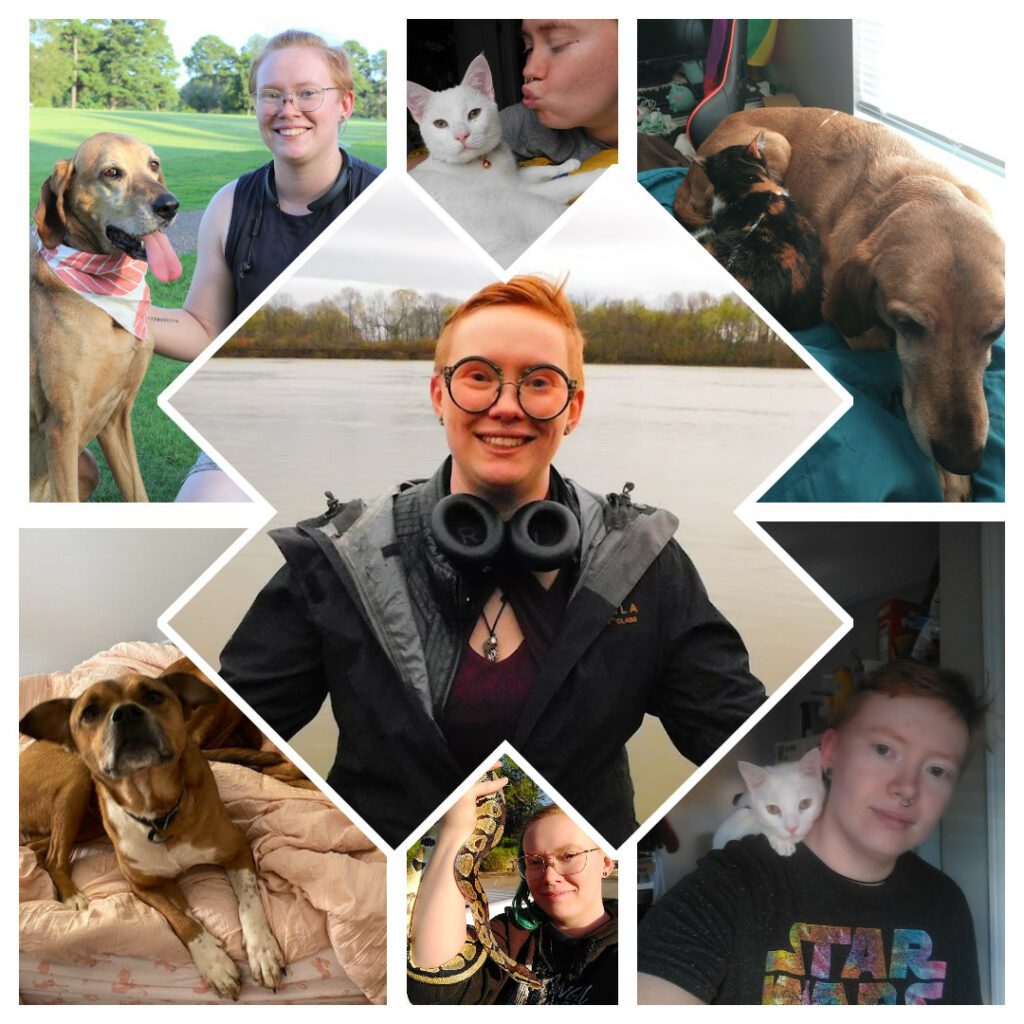 Do you have questions for us?
Or Call us for a Free Consultation Today!
About Off Leash K9 Training
Dog Trainers Who Are Recognized Around The World!
Nick White is the Owner and Founder of Off Leash K9 Training.  Nick is a former US Marine and former US Secret Service. He currently has over 130+ dog training locations throughout the United States. 
Nick is globally recognized as being one of the top dog trainers in the world.  He has 2 official world records in off leash obedience, named on Wikipedia as one of the top 20 dog trainers in the world, recently named top 10 trainer in the world by bestdogtrainers.org, has been featured in many magazines and shows, and he is regularly requested by the top celebrities and athletes! He has been called upon by people such as actor Ryan Reynolds, WWE's John Cena, MLB All Star Max Scherzer, UFC World Champion Jon "Bones" Jones, and many more!
You can visit our YouTube Channel and watch over 1500+ before/after videos of Nick and his team's work!  Off Leash K9 Training has more documented videos than any dog training business in the entire world!